Elle Woods (main)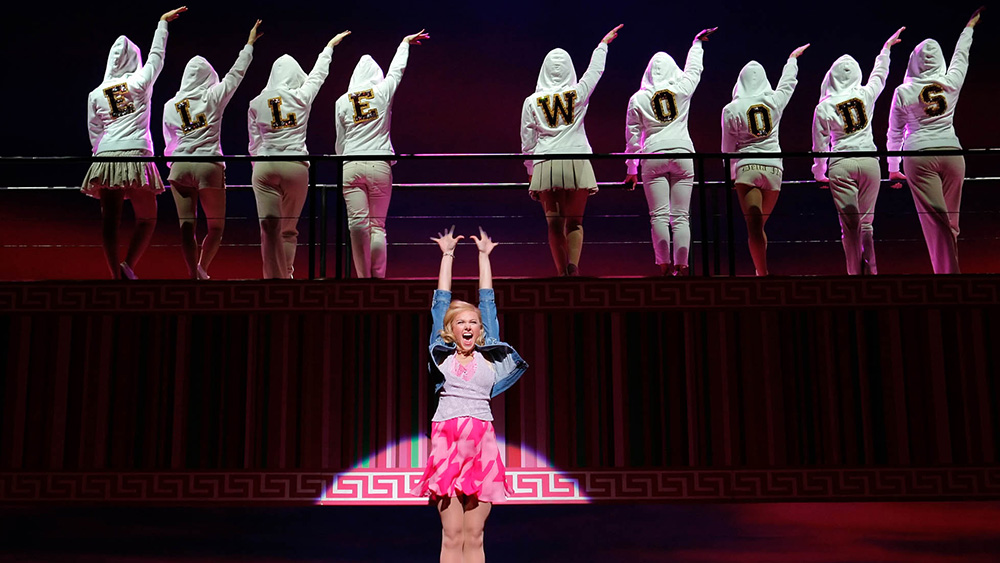 Bubbly sorority sister Elle is left heartbroken when her boyfriend, Warner Huntington III, breaks up with her on the night she expected him to propose. Determined to win him back she follows him to Harvard Law School where she soon discovers many new talents and a newfound purpose. On film, the role was famously played by Reese Witherspoon, who received a Golden Globe nod for her performance. Laura Bell Bundy originated the role in the musical on Broadway and Sheridan Smith starred in the West End transfer. More recently, Elle has been played by Lucie Jones and Faye Brooks.
Emmett Forrest (main)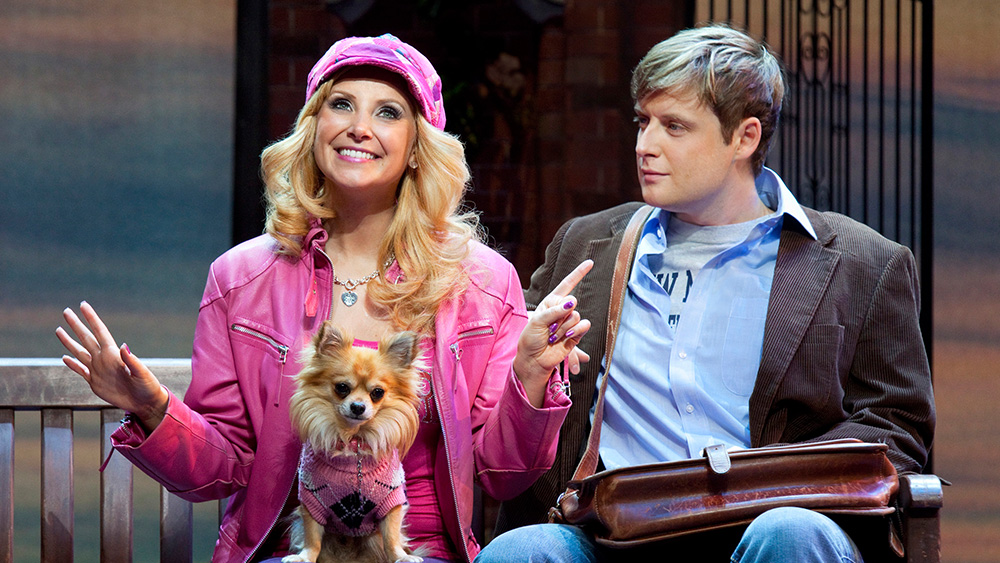 Emmett is a smart, charming and quirky law student who becomes one of Elle's few friends when she arrives at Harvard Law School. He sees Elle's potential from the beginning and helps her to understand that her obsession with her ex-boyfriend is holding her back from achieving her dreams. Christian Borle originated the role on Broadway and was nominated for a Tony Award for Best Supporting Actor. In the West End, the role was played by Alex Gaumond, Lee Mead and Stephen Ashfield.
Paulette Buonufonte (main)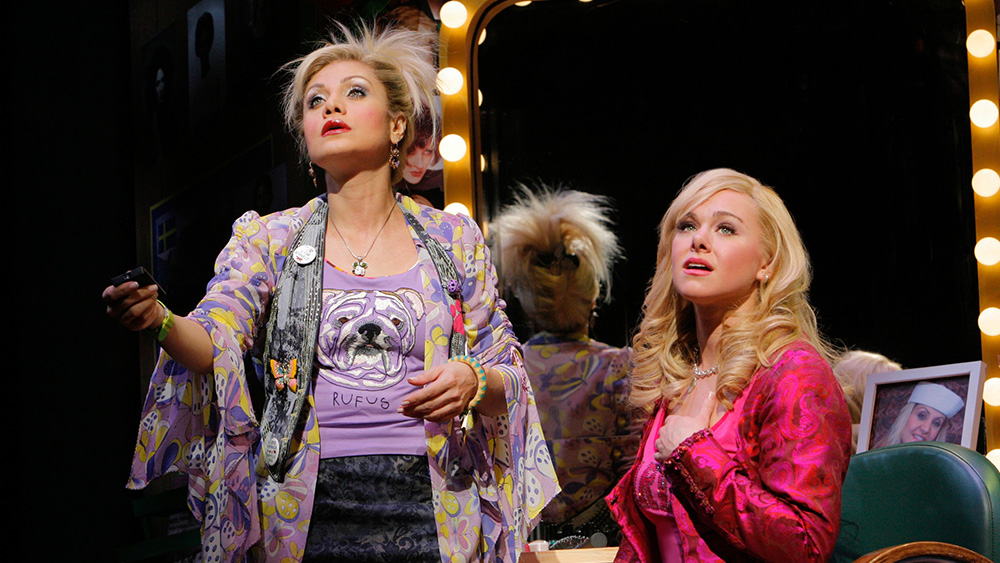 Paulette is the owner of the Hair Affair salon who forms a tight bond with Elle when she opens up about her relationship troubles. Paulette is fascinated by Ireland and yearns to marry a handsome Irishman. Although she has an outgoing personality, she becomes painfully awkward around men she finds attractive, none more so than UPS delivery man Kyle. Jennifer Coolidge gave an unforgettable performance as Paulette in the 2001 movie and the role was originated by Orfeh on Broadway. In the UK, Jill Halfpenny, Denise Van Outen, Claire Sweeney and Rita Simons have all played the role.
Professor Callahan (main)
Professor Callahan is the villainous and conniving law professor at Harvard Law School. He regularly belittles, objectifies and tortures his students, most notably Elle – humiliating her in front of the entire class. In the musical he sings the song "Blood in the Water", telling his students how they need to be ruthless and spineless in order to advance in the legal profession. Michael Rupert was the first to play the role on Broadway, following in the footsteps of Victor Garber in the 2001 film. Professor Callahan has been played by Peter Davison, Matthew Kelly, Les Dennis and Bill Ward in the West End and subsequent UK tours.
Warner Huntington III (main)
Attractive, self-absorbed Warner was born into a wealthy family and is the son of a US Congressman. He's determined to become a US senator and is prepared to destroy anything in his way, including his relationship with Elle. At Harvard, Warner is in a relationship with Vivienne Kensington, a girl he sees as more suitable to help aid his political aspirations. The character of Warner was originated by Richard H Blake on Broadway. In the West End, Duncan James first played the role, followed by Richard Fleeshman and Ben Freeman.
Vivienne Kensington (minor)
Vivienne is Warner's new girlfriend, also studying at Harvard Law School. She's cruel and scheming towards Elle, who she is clearly threatened by, and uses her influence with Professor Callahan to humiliate Elle. On Broadway, former Miss America Kate Shindle originated the role. In the West End, the role has been played by Caroline Keiff and Siobhan Dillon.
Brooke Wyndham (minor)
Brooke is a fitness queen and workout video star who is accused of murdering her billionaire husband. As a former Delta Nu sorority girl, Elle is determined to help her and clear her name. Nikki Snelson originated the role in the musical, with Aoife Mulholland, Hannah Grover and Helen Petrovna playing the role in the UK productions.
Enid Hoopes (minor)
Enid is a Harvard law student and passionate feminist, who regularly organises protests for Greenpeace and against insensitive cartoons. The role was originated by Natalie Joy Johnson on Broadway and has been played by Suzie McAdam, Gemma Baird and Nancy Hill in the UK.
Kyle (minor)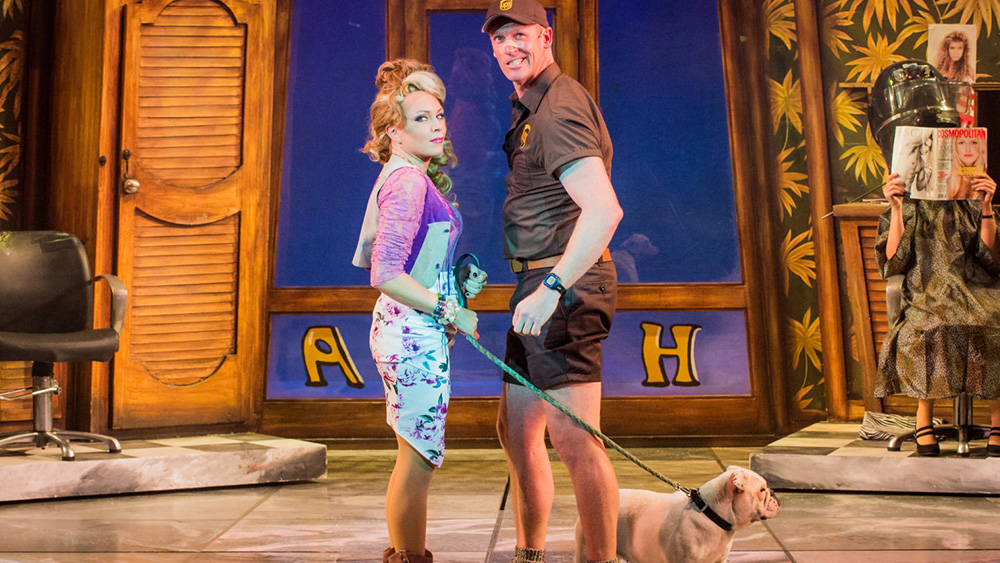 Kyle is a smooth-talking delivery man for UPS who regularly delivers parcels to Paulette's salon. He and Paulette are smitten with each other. It's later revealed that Kyle has Irish heritage, making him Paulette's dream guy. Andy Karl originated the role on Broadway, playing opposite his real life wife Orfeh as Paulette. In the West End the role was played by Chris Ellis-Stanton.
Serena (minor)
Serena is an energetic cheerleader who is a member of the Delta Nu sorority house. Alongside Margot and Pilar, she is part of the Greek Chorus who follow Elle's journey through the musical. The role has been played by Leslie Kritzer, Susan McFadden and Rachel Grundy.
Margot (minor)
Margot is a Delta Nu sorority sister, who is man-obsessed and a little dim-witted. She is present throughout the show as part of the Greek Chorus. Tony Award-winner Annaleigh Ashford originated the role, which has also been played by Amy Lennox, Carley Stenson and Sophie Isaacs.
Pilar (minor)
Sassy and sensible Pilar completes the trio of Delta Nu sorority girls who also form the Greek Chorus that appear during the musical. DeQuina Moore was the first to play the role on Broadway, before Asmeret Ghebremichael took over the role. In the UK, Pilar has been played by Ibinabo Jack and Micha Richardson.